F1 Tornado
Comments
Log in with itch.io to leave a comment.
330 750 did I beat the creator?!??!!??!
It's been a really long time since I played the game, but I tried to beat my previous high score after seeing your message.
Good luck !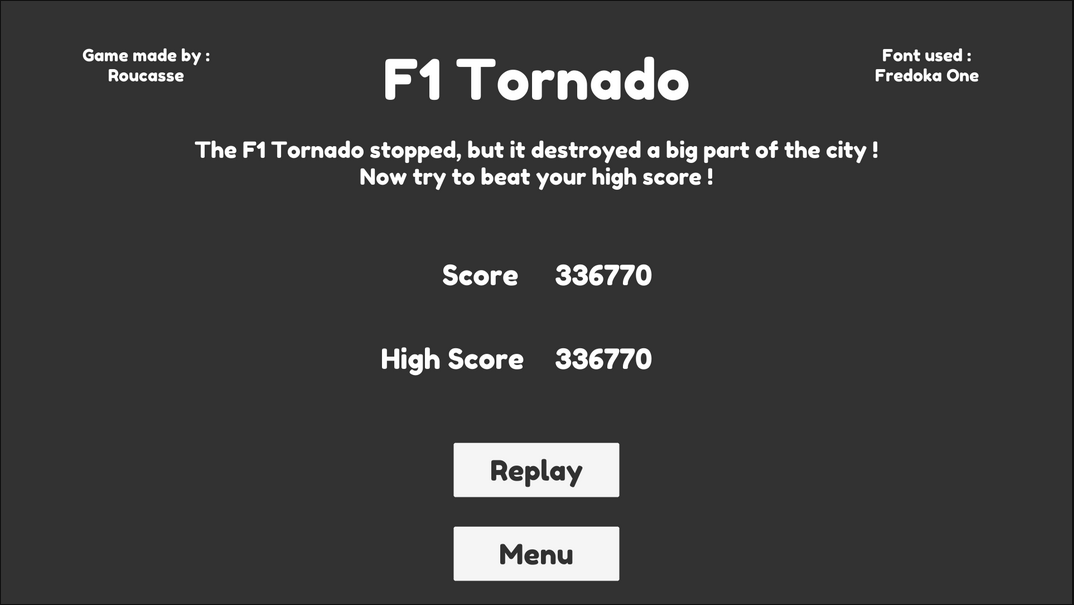 Amazing, got the score of 311940, think you can beat me?